Scraping together enough money for a down payment is probably one of the most daunting hurdles to buying a home. Do not fret, the PATHWAY TO PURCHASE Down Payment Assistance program is here. With this grant, you can get up to 10% (not to exceed $20k) on a 30 year fixed rate loan. The funds from this program can be used to assist with Down Payment or Closing Costs and DO NOT need to be repaid.
There are a few requirements like and income ceiling of $92,984 and a minimum required credit score of 640.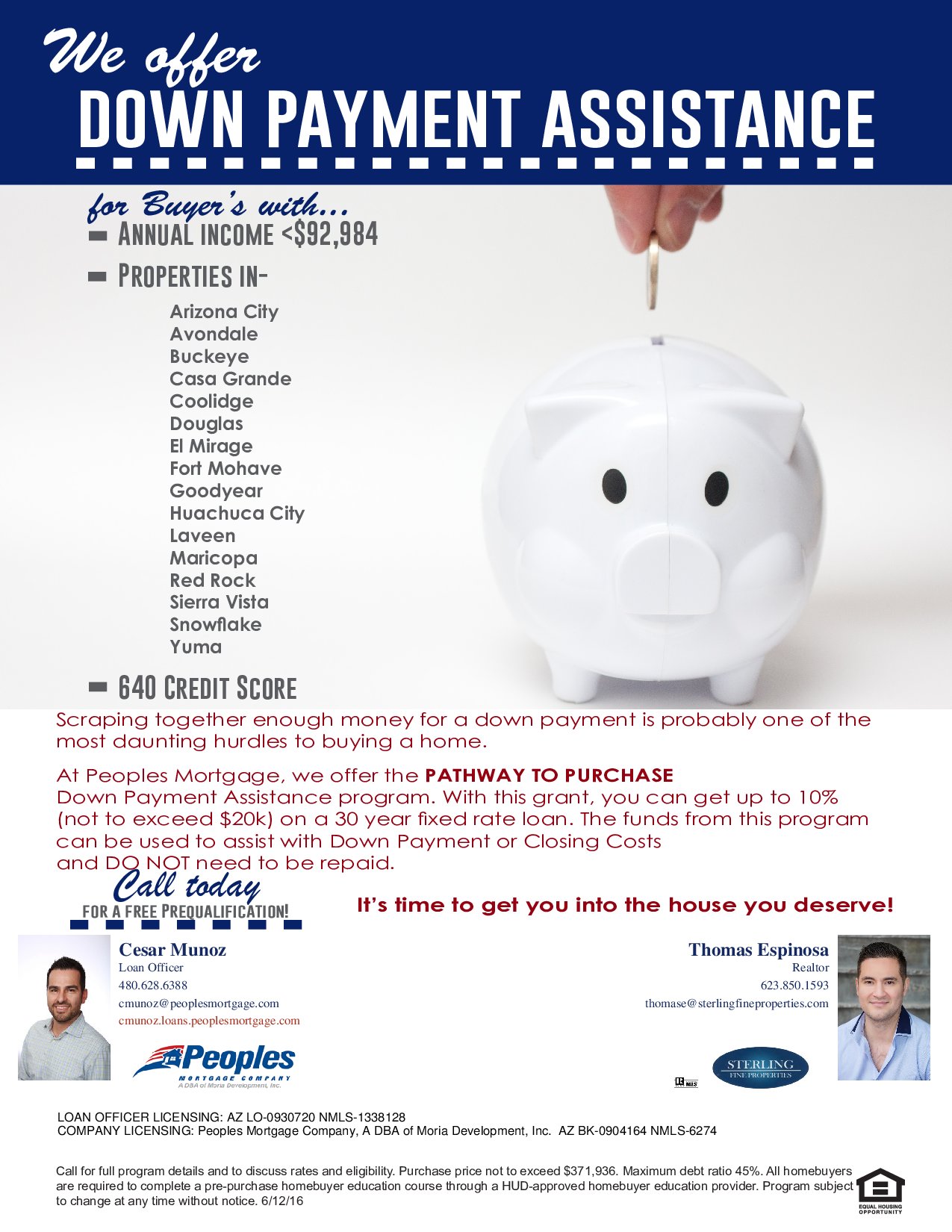 TEXT or CALL
(623) 850-1593 to prequalify!